Christian Education
Sunday School : Ages 3-12

We are using the Generations of Grace curriculum in our classes.

There is also a Family Devotional available which continues the study of God's Word that the children are learning on Sunday mornings into the rest of the week.


Systematic Theology Classes
Wednesday's 10:30 am or 7:00 pm
Starting September 30th

We will be studying "The Doctrine of the Application of Redemption" from Wayne Grudem's book "Systematic Theology - an Introduction to Biblical Doctrine". If you would like to be part of one of the classes - 10:30 am or 7:00 pm - please contact the church office at 250-376-9365.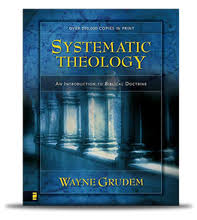 Youth
Youth Leader Bill Stenekes
Youth Group (Grades 7-12) meets on Friday nights at the church building from 6:30 pm to
9 pm September through May
Missions
We support a variety of mission organizations: Local, National and International Outreach

Coffee Cart
- a ministry to those in our community who would like to come and enjoy some free food, share life experiences and build relationships. Everyone is welcome.

"Missions" is taking the Word of God to others in whatever form that might look like. Ministry in our community, at TRU and through the work of our full time missionaries are some of the ways that we accomplish the mandate of "Go therefore and make disciples of all nations, baptizing them in the name of the Father and of the Son and of the Holy Spirit" Matthew 28:19